Biography – (Founder & President of CMEMI)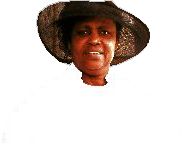 Prophetess Oluwaremilekun, popularly known as 'miracle mother' is the founders of Christ Miracle Evangelical Ministries International (CMEMI) with headquarter in Nigeria, West African. The Lord called and ordained Prophetess 'Remi to be a prophetess of the end time.
She is a woman of God with a heart of compassion for the lost and afflicted ones. Since her divine ordination as a prophetess, the Lord has confirmed her calling by several signs, miracles and wonders. Her ministry has touched several lives both within Nigeria and countries abroad. Several hundreds of psychiatrist patients has received their sanity, barrens have children, financial problem solved, dead were restored to life, lames walked, marriages restored, just to mention a few.

For prophetic words, counseling and prayer, please contact the Prophetess at our Nigeria office telephone number +234 80 6011 1706 and for preaching engagement please send email to: This email address is being protected from spambots. You need JavaScript enabled to view it.